The consumer financing company that approves more applicants
More approvals for customers who are eager to buy!
Since 1990, Monterey Financial has remained accredited with the Better Business Bureau. We've served businesses in many industries and consumers with all credit scores. With performance and reliability as prime directives, we've become one of the leading consumer finance companies in the United States, serving companies here as well as in Canada, Mexico and more.
While we've happily provided financing for businesses whose customers have good credit, many years ago, we recognized that traditional consumer financing companies neglect borrowers with fair, poor and bad credit.
We all know that economic forces beyond their control threw many Americans into foreclosure and bankruptcy. Barring this market of consumers from affordable payment options doesn't make sense, either for the borrowers themselves or for the businesses that could serve them. After All, it is estimated that over 50% of Americans have subprime credit. We believe the majority of these consumers are responsible borrowers.
With the help of automation and improved technology, we've made it cost-effective to increase the approval rate for your customers, even if their credit scores are low or "subprime." Our high approval rates for lower credit scores make us popular with businesses in all kinds of industries by increasing sales volumes, and therefore profits.
Lack of access to credit has created "pent-up demand" in these populations for too long. Many of their needs have gone unsatisfied. When you are the first to offer financing to customers accustomed to rejection, they'll reward you with purchases and loyalty.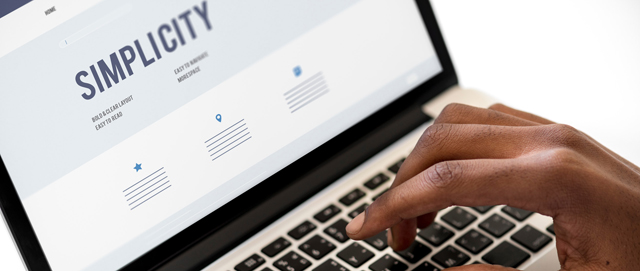 Monterey Financial has spent nearly thirty years of working with various finance structures and is able to seamlessly integrate into your sales cycle. Like thousands of our current clients, you will enjoy:
Fast and simple set-up that saves you and your staff time
On-the-spot, real-time credit decisions so you can capture the sale
More good, fair, poor and bad credit score approvals that expand your customer pool
Quick electronic application process that makes customers happy
Fast remittance of proceeds for all purchased loans.
Your own account representative tasked with answering your questions and helping to develop ways to further grow your program
Reporting and analytics that help you determine promotions and financing program results
24/7 on-the-go access to account and Monterey Financial's Online Resources
How we work with you – the process
Onboarding/Training
Your Monterey Financial account representative(s) guides you through an onboarding process and how to use the OASIS Instant Decision System and the Client Portal.
On-Going
Clients enjoy 24/7 access to our online Portals. Our intuitive platform and software helps our clients easily navigate the application and approval process.
Review
Ongoing analysis of the performance of the portfolio in order to drive change that could increase sales, or generate a higher client payout.
Add-Ons
Once our clients recognized their cost savings when outsourcing to Monterey Financial they often request to use our other services like:
delinquent debt recovery
document storage
consumer finance
Offering fast financing draws prospects
Letting consumers finance your products and services means more sales
Customer financing just makes sense. The merchant gets the payment upon purchase and the customer gets months to pay in manageable increments. A win-win!
With full or even partial financing, your customer may choose to buy the companion piece to the bedroom set, get the alignment in addition to the new tires, take multiple vocational courses or self-improvement programs, or buy a retail product or vacation package they desire but don't have the full cash price on hand. Financing allows them to avoid lay-away programs or max out the credit cards they save for emergencies.
You get paid upon the sale; the customer gets the item or service they need.
Frequently asked questions about consumer finance programs